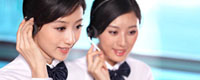 Tel: +86-750-3885628
Fax: +86-750-3885629
Mobile: +86-13924682762
E-mail: info@pvohbag.hk
Add: Nanlu Industrial Zone, Duruan Town, Jiangmen City, Guangdong, China


Product name : PVA fishing bait bag

Product No. : 20151221115739
Details:
PVOH bag is very popular for carp fishing because it allows you
to fish with baits of pellets or particles,with your hookbait
amongst them. The bag will melt slowly leaving the baits in a nice
little pile with your hookbait in the center of it. It is ideal for
long-range and deep-water fishing situations.