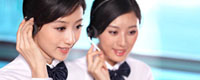 Tel: +86-750-3885628
Fax: +86-750-3885629
Mobile: +86-13924682762
E-mail: info@pvohbag.hk
Add: Nanlu Industrial Zone, Duruan Town, Jiangmen City, Guangdong, China


Cinch Packaging Materials Co., Ltd is an enterprise integrates research, development with production on water soluble PVOH/PVA (polyvinyl alcohol) film and bags. After several years improvement on process and equipment, we adopt the most advanced production technology---blown extrusion to manufacture PVOH film with kinds of specification and various dissolving temperature .
Water-soluble PVA film is a novel green material, it is a non-polluting, non-toxic water-soluble film, dissolve instantly when contacting with water, the formation of glue into the soil is gradually decomposed into water and carbon dioxide (CO2 and H2O), is a truly green products. It is a truly earth-friendly product.
Water-soluble film widely used for packing instant pesticide raw materials, fertilizers, dyes, detergents, cleaning agents, water treatment chemicals, mineral additives, cement additives, garden care with chemical reagents, seed tape, top-class garment, laundry bag for infection control in hospitals, anti-static electronic products . It can be also served as mold releasing film for artificial marble, prostheses and other automotive silicone tube .
Enterprise mission: to be professional and dedicated; serve the future; contribute to the environmentally friendly world .