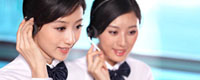 Tel: +86-750-3885628
Fax: +86-750-3885629
Mobile: +86-13924682762
E-mail: info@pvohbag.hk
Add: Nanlu Industrial Zone, Duruan Town, Jiangmen City, Guangdong, China


Product name : PVA film for liquid packing

Product No. : 2015122112241
Details:
With consumers demanding more concentrated formulations in less
packaging, ordinary household and commercial detergents for the
dishwasher and washing machine are perfectly suitable for
pre-measured unit dose applications. Pouches can be printed to
provide another opportunity for the detergent manufacturer to
gain brand recognition. Convenient and safe, these pouches
prevent overfilling of the detergent dispenser.