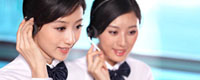 Tel: +86-750-3885628
Fax: +86-750-3885629
Mobile: +86-13924682762
E-mail: info@pvohbag.hk
Add: Nanlu Industrial Zone, Duruan Town, Jiangmen City, Guangdong, China


Product name : Mold releasing film

Product No. : 20151221114325
Details:
PVOH films using unsaturated polyester, epoxy or other thermosetting
resins production parts, it can as a mold release material to use with
excellent performance. Has the following advantages:
1) from the performance, not easy to produce, after stripping blanks,
save grinding time.
2) with a high degree of softness and smoothness, PVOH film can make
a more fitting mold, film of higher quality.
3) heat resistance: can heat up to 190 degrees.
4) good mechanical properties: tensile strength, elongation rate.
5) suitable for continuous production, high efficiency