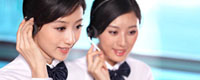 Tel: +86-750-3885628
Fax: +86-750-3885629
Mobile: +86-13924682762
E-mail: info@pvohbag.hk
Add: Nanlu Industrial Zone, Duruan Town, Jiangmen City, Guangdong, China


Product name : Chemical packaging bag

Product No. : 20151221114451
Details:
By using PVOH bags, operation becomes simple and measure becomes exact.
Using PVOH bag for packing, it can be measured exactly, avoid unsuitable
dosage of cement additive. It could be used without opening the packing
bag, prevent operators from contacting additive directly.It is safer and
more convenient. The bags have widely used not only in industry, chemical
products but also in civil merchandise, for example, agrochemicals,
chemical fertilizers, dyestuffs, detergents, water-sewer additives, mineral
additives, concrete additives, chemicals for photography and gardening, etc.